I'm still coughing a bit but am nearly back to fighting strength and have finally
got round to uploading all my photos.
Here are a few for you, as promised:
our apartment (the ground floor only)
and
the first morning I took this shot of the harbour from the patio
and then I looked again and this is what caught my attention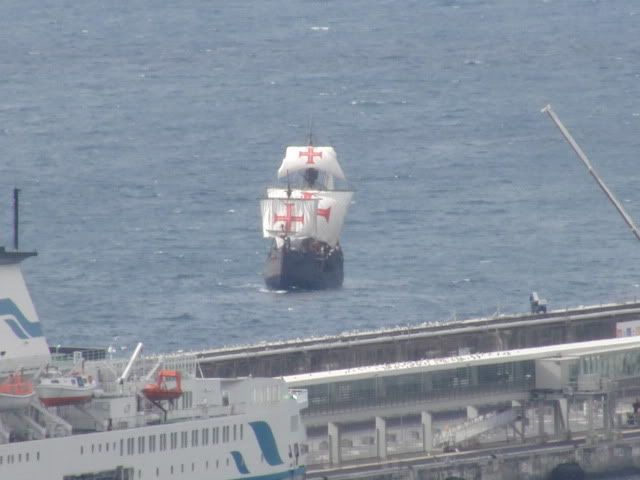 yes, a replica of the Santa Maria do Columbo under full sail. it was available for trips but we were not up to that
.
Looking up into the mountains towards Monte we could see the church at Monte
closer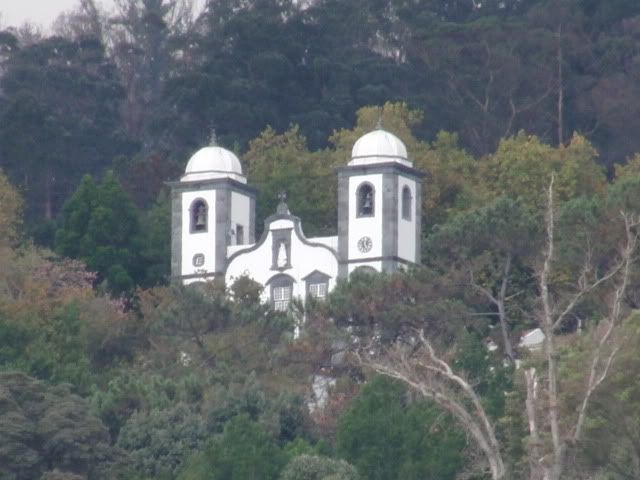 When we went on our one and only Levada walk - in the rain - here is Gill smelling a Ginger Iris flower - very pretty but a terribly invasive weed.
and, finally here is the rainbow I promised
if you look closely you will see that it is just about a double one. The rock in the background is called Eagle Rock.